Professional experience
Dr. Luis Fernando Lopez is a dentist who graduated from University Colegio Odontologico Colombiano (UNICOC). He specialized in Endodontics at CES University in Medellín.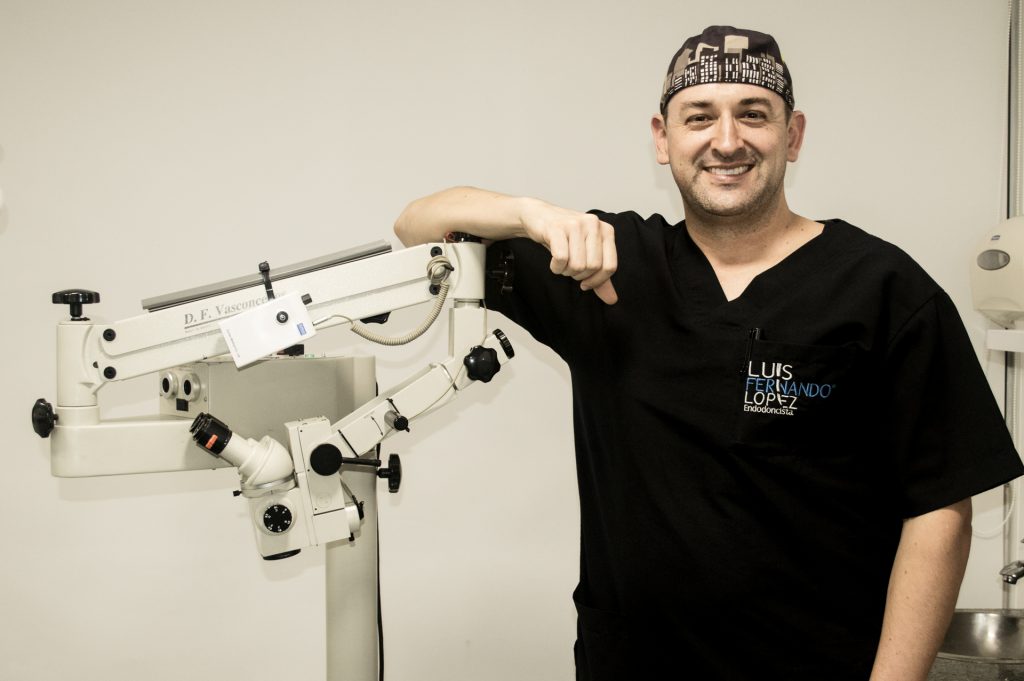 Experience and Training
I am a dentist who graduated from University Colegio Odontologico Colombiano (UNICOC) and specialized in Endodontics from CES University. I am passionate about my profession and my biggest motivation is to offer quality oral health to each one of my patients, whether they are under my personal care or the care of my team members. In addition to my own general dental treatments and endodontics specialty, my team offers asthetics, dental implants, orthodontics, and prosthodontics. 
Endodontics is my passion because it allows me to eliminate my patients' pain and the origin of infections that cause the majority of dental issues. Through endodontics, I am able to offer dental health, functionality, and dental aesthetics.
Part of my job is to keep up with the latest trends in my field. As a result, I frequently attend conferences and upgrade my credentials and trainings in endodontics. Through this training I have been able to learn new techniques and integrate them in my practice in order to achieve optimal patient results.
In search of wellness
As a health professional I have a deep interest in helping patients with a variety of issues related to dental pulp (dental nerve). My goal is to achieve positive results by preserving and improving patients' oral functionality and health.
This constant search for patient wellness has allowed me to gain tremendous experience in techniques to manage multiple dental pathologies.
Endodontics
I have managed complex cases both in first time treatments as well as a re-treatments and surgical procedures. On average I conduct about one hundred procedures per month.
This type of dental treatment allows people to continue with the oral rehabilitation process.
State of the Art Technology
I have an interest in new technology and I focus my efforts on acquiring state of art equipment. This equipment provides the following benefits: 1) Shorter consults, 2) Patient comfort, 3) Excellent quality of treatment, 4) Patient satisfaction.
I appreciate the trust that each patient places in me. A job that fills me with satisfaction because I help improve the health and quality of life of people.
Years of experience
---
In different areas of dentistry: general, aesthetics, implants, orthodontics, oral rehabilitation and endodontics.
Patients per year
---
Who achieve well-being and quality of life in each of the treatments performed.
Average consult time (min.)
---
Each treatment is personalized and I take my time ensuring patient satisfaction.
Call Us
5809070 – 3122469942